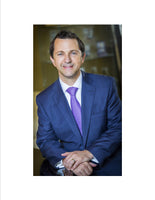 Dr. Alexander S. Donath
Dr. Alexander S. Donath is a renowned facial plastic surgeon who has gained an international reputation for excellence in facial cosmetic surgical and non-surgical procedures. Dr. Donath is honored to be invited regularly to present his techniques around the world at international conferences in aesthetic surgery and has patients fly in from all parts of the U.S. and many foreign countries. Dr. Donath has also earned the respect of fellow physicians, having been nominated as a Top Doctor in Cincinnati Magazine and by Castle Connolly for many consecutive years, is a national trainer of other physicians for both Galderma and Allergan, and is a frequent guest on multiple media outlets to present the public with the most recent facial aesthetic techniques.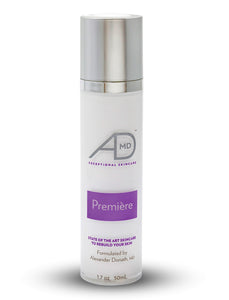 Hydrate, Rejuvenate and Protect
Première is a complete formulation using the most advanced and researched ingredients available today. Aging skin, loss of elasticity and firmness, skin density and suppleness are dramatically improved with this product.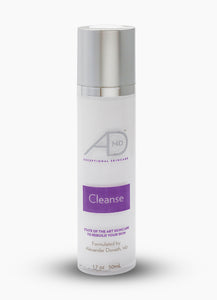 Cleanse
ADMD Cleanse is a gentle yet effective facial cleanser designed to remove makeup, excess oils, dirt, and debris, while leaving the skin clean, soft, and supple. Cleanse is formulated with only the best, natural cleansing ingredients and adds the benefit of anti-aging Swiss Apple stem cells.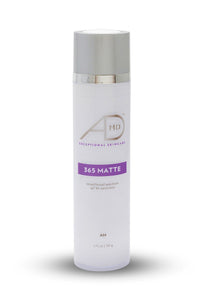 Summer Ready
Acheive great photoprotection with 365 MATTE. This tinted broad spectrum SPF 40 sunscreens cintain Zinc Oxide in a silky tinted gel. Ideal for daily photo-protection, 100% physical, broad spectrum UVA/UVB protection with anti-oxidant complex that is vegan and reef safe.
I cannot live with out ADMD 365 Riche. Hands down one of the best sunscreens I have ever used! I love that it has a tint to it, and it is SPF 40. I have skin on the dryer side, and it gives me a radiant glow. Another great thing is that it does not cause me to breakout whereas other sunscreens in the past have. Definitely a must have in my skincare regimen!

Ashley P
Dr Donath is the best! Dr Donath's skin care products are excellent. Restore intense, Essential eye complex, and Premiere face lotion are products I tried that work well. Definitely worth trying and they are perfect for all skin types.

Jessica B